Marie Claire Magazine subscription - Save up to 75%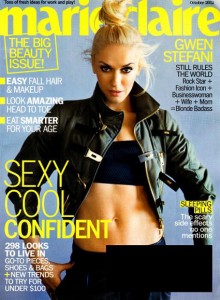 Marie Claire is a well-respected fashion magazine that has been in publication since its origin in France back in the 1930's.
This monthly fashion and style magazine is geared towards a fashion-conscious readership and also calls attention to subject matters concerning women worldwide by covering a broad spectrum of women's topics.
Marie Claire Magazine covers a wide range of engaging topics on a monthly basis: love, health, fashion, women's rights and more. This publication is all about women, made for women.
Issues per year: 12
Publishing frequency: Monthly
First published: 1937
Publisher: Hearst Magazines

↓ Don't miss out on a chance to save up to 75% on a Marie Claire Magazine subscription. ↓

Celebrity Magazine Subscription Deals: Marie Claire Magazine

Looking for another celebrity news or style magazine? See our list of the Top 5 Celebrity News Magazines, the Top 5 Celebrity Style Magazines, or browse all of our Celebrity Magazine Deals